On stickiness
what makes us remember a book? what keeps it close to us, accessible?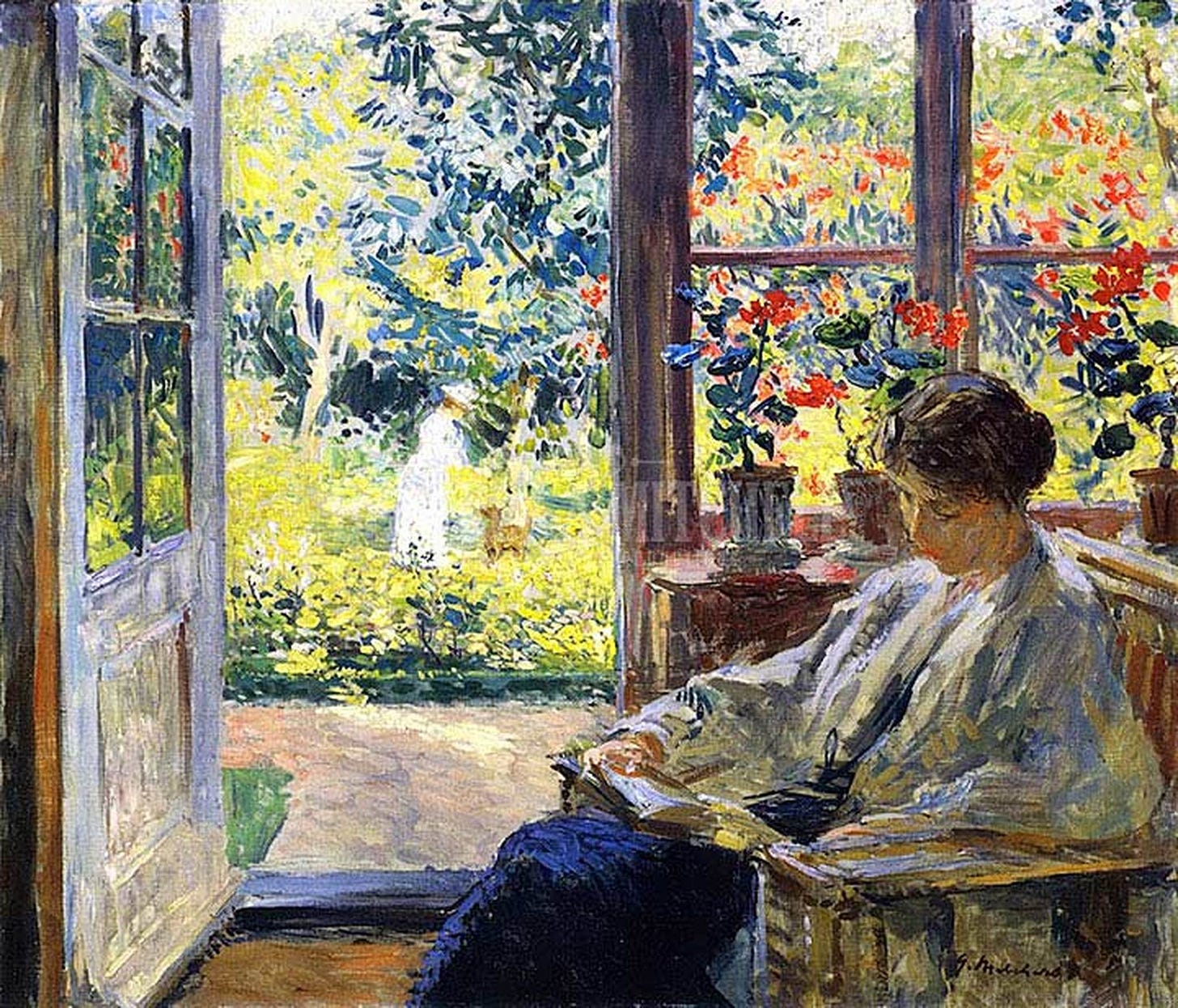 I think about the tarts almost every day. They were small, maybe an inch and a half in diameter, and came on a plate, the three of them arranged in a triangle. Buttery, flaky, crust cupped gently the yellow middle, which didn't wobble when you picked it up, raising the small thing to your mouth between your thumb and forefinger. Actually, they were a little too big. One bite filled your mouth entirely and two crumbled the tart. A hit of corn, a sweep of cream, a bite of lemon, a flush of butter and its gone. One little tart devoured. When there are two of you, you have to cut the third tart in half. But the first time we ordered them, we ordered another round. They were that good.
Later, I would convince a friend to order the tarts a second time for dessert, by that time no longer corn, the menu changed. Someone had told me about them at the dog park near my house, the tarts, and then I became that person for probably a dozen other people. Text me, I begged, when you try them. They were the kind of treat you want to share with everyone, or at least they were for me.
The tarts came from Tail Up Goat, a semi-fancy restaurant we used to go to enough that we knew half the bartenders names and they knew us. I had dozens of meals there, many of them extravagant and special. Obviously, I am not eating in restaurants right now. I do not believe that my enjoyment of a few hours is worth the life of a low wage worker. I believe its selfish and stupid and reckless to demand to eat and drink with a mask off just because you want to in the midst of a pandemic. But I do miss it. I miss it so much.
We are restaurant people. We go to a restaurant for a birthday, for our anniversary, for a career success, for a terrible day. I love the dim light that makes everyone look beautiful. I love to make small talk across a bar. I love to fumble trying to find the hook for my bag. I love to watch someone's eyes light up as they describe a wine, to be told every single ingredient in a baby tart I will eat in one bites. I love the dance of trying to catch a bartender's eye. I love to be looked at with loving chastisement after I order the same drink I always order. I great restaurant is a culture of gentle community, a place where you are cared for, a place you know will make you happy because it always has before. But after four months of not eating in restaurants, it's the tarts I keep thinking about. They were sticky.
A couple of days ago, as I was tearing through a novel everyone else read a few years ago that turns out to be just as great as everyone said, I remembered the little tarts again. I was having a hard day. I miss my life before all of this and I want it back. Why, I wondered, were the tarts the thing that stuck in my mind? What about them made them so memorable to me? Of all the wonderful dishes I'd eaten there, why these baby tarts?
A book and a dinner out are not that much different if you really think about it. Both are escapes from our real lives. Both heighten our senses. Both ideally sweep us away into another place where we can know what to expect and still be surprised. Both either take place in three acts or five. Both require guidance: a waiter or a narrator. Both can have pacing problems and portion control issues and leave you feeling full and satiated or unsatisfied and hungry. But what makes a book or a meal or any piece of art for that matter, memorable?
This morning, a friend and I were chatting about a book we both read. I liked the book. We both liked it. It just wasn't sticky for me, I said. I read it, and now often I forget about it. If asked, I can recall it (well, even) but it wasn't the kind of book that permeated my memory so that I see it other places too. It doesn't return to me without asking. It didn't torment me. It didn't have a tiny corn tart.
The problem, though, in writing and reading, is that you can never know which things will mean what to which people. I am sure there were plenty of people who did not like the baby corn tarts. I am sure there are plenty of people who feel the same way I feel about the corn tarts about other appetizers I forgot the minute they passed by my tastebuds. You can't know, as a creator, what of your work will stick. It can be frustrating because stickiness is what makes a person remember, it's what builds a scene into a memory that permeates your own life, it's what creates emotional attachment to a book that can't be swayed even as a person changes and their life and reading interests evolve.
This analogy is getting a little lost, and I'm not sure exactly why I wanted to ramble about the corn tarts in the first place besides to say that we all have different taste buds for books too. What's hard about being a critic or reading criticism is that to do it well, you have to be able to both taste what is being offered to you with your own palate and imagine how it might be received by someone else with a different one. But what's almost impossible to me, is to be able to imagine what could be so special for someone else that it sticks with them long past the final page. This is why having diverse critics (in food and writing matters). But it's also what's so exciting about a new book or a new dining experience: that you just never know what could be sat down in front of you and with a wave of the hand and a brief "enjoy" become lodged in your consciousness for a long time. What is the difference really, between a corn tart and Virginia Woolf writing "She felt... how life, from being made up of little separate incidents which one lived one by one, became curled and whole like a wave which bore one up with it and threw one down with it, there, with a dash on the beach", if both become part of the background of who we are? Who knows what makes something stick, exactly and to whom?
All we can do, I guess, is make something we love, that we're proud of, that makes us feel something and pray that it does that for someone else too. All we can do is try.