The things we write around
On Valentine Ackland and the trouble of writing the problem now happening.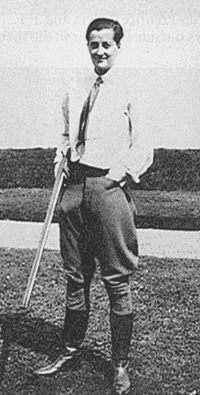 Even in the photos, you can tell she's queer. There she is, standing erect, in a men's dress shirts and trousers, a belt with an ornamental buckle and a wide, silk tie. Her hair is short cropped. Her eyebrows are thin. Her eyes shaped like footballs. She is smiling, gripping a gun in her right hand, her left shoved into her pocket. Confident. She was, her letters tell us, often mistaken for a young handsome boy, which she seemed proud of. Her name, Mary Kathleen, was too girly, so she changed it.
Valentine Ackland wasn't known for being confident, though. She was known for being debilitatingly shy, known to hover around a conversation happening without her, to lurk in the shadows of a festive gathering, to cry often as a child. She says this over and over again in her memoir, but despite it she is wanted, craved, even. Ackland presented as queer in the early 20th century, and must have her whole life. Her entire memoir is scattered with women she loved at various ages, many of whom threw themselves upon her without any conversation about her sexuality.
I was scanning through some information on Sylvia Townsend Warner, an early 20th century novelist I love, when I came across Ackland's name. She was a poet, and though I know very little about poetry, I did enjoy the few that I found (with difficulty) and read. Here is one: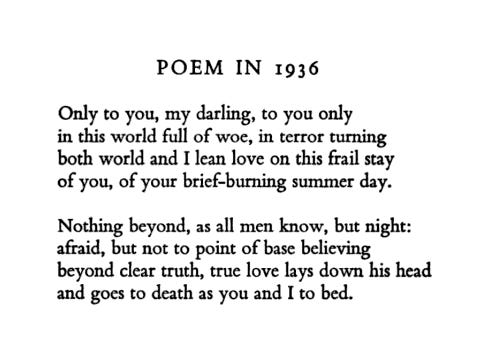 The book I read, though, wasn't one of the many books of poetry Ackland published. It was a memoir called For Sylvia: An Honest Account and I bought it because I love drama.
Valentine Ackland is perhaps best known for being Sylvia Townsend Warner's lover. The two were introduced in 1930, and were together almost 40 years until Ackland's death from breast cancer. For Sylvia: An Honest Account wasn't published until well after both of their deaths, which makes sense because it is a full account of Ackland's many, many affairs with women, and how most of them fell apart. The book (ostensibly written to Warner herself) was written by Ackland during a period of tumult in their relationship. This is clear from the beginning of the memoir. Ackland writes about the alcoholism she kept secret from Townsend Warner for the first decade of their relationship. But what she writes more interestingly about is her many, many affairs.
Ackland and Townsend Warner, despite living in 1930s England were an out couple. They lived together. They published a volume of poetry called "Whether a Dove or a Seagull" in 1934, which was very frank in its lesbianism. They were communists and activists and both writers. They lived in a house near Dorset, big and cozy with plenty of room for guests, and that is how the real problem began.
According to Townsend Warner's letters to her friends, she was more than lenient with Ackland (who was 12 years younger) having a few affairs here and there. The trouble came in the late 1930s when one of Ackland's affairs became a bit more than just a one-off.
In 1937 a young American heiress and writer came to Dorset to conduct "research on Anne Bradstreet." Or at least, that was what she told her family. Really, she came to Dorset to meet Sylvia and Valentine and to join their relief efforts in the second world War. For the next few years she rented a house in Dorset, and had a breakdown in the winter of 1938. It is unclear to me what caused this breakdown as there is very little information on it available online, but what is very clear to me is that she moved into the Ackland/Warner household and began to sleep with Ackland.
"The 'crisis' in this particular life is very difficult to describe," Ackland writes, "for one thing, it is hard to know whether it happened in a flash or whether in point of fact, it matured rather slowly and broke, as it were, creamily and in silence."
The crisis was this: Sylvia Townsend Warner moved out of the house she had bought, with all of her cats, and books and belongings because Valentine Ackland's lover Elizabeth Wade White.
"I know beyond any doubt that my whole being is rooted in Sylvia — that out of my being, however base and bad it seems to be, this matchless love and faith has grown, which is the love she has for me and I have for her." The second hers in this quote, of course, are about White. Ackland continues, " I know I shall remember this evening always, and that it may be the most searing torment to my soul, or it may be an almost sweet, light pain, lonely —remembered where there is no more threat of pain to come. "
Ackland's relationship with White was short. White would leave her after Ackland introduced her to another of her lovers, Evelyn Holahan. They would later live together as partners and found a rare and used book business.
For Sylvia: An Honest Account is in theory a book to explain Ackland's affair, but because it is written in a moment at which the affair is at its height (White living in the house, Sylvia having left and not yet returned) it is disappointingly sparse. On her failures as an individual— a friend, a lover, a sister, a daughter—up until the moment in which the book is being written Ackland is perceptive and thorough. She admits to sins, does not cover up wrong doing, and points out when she was naive or reckless. Her self-awareness when discussing her impulsive early marriage to a (probably) gay man and subsequent affair and pregnancy with another, Ackland is able to showcase both her own faults and her rationale at the time for her behavior. But she skirts around the current problem, choosing to focus more on her life long alcoholism instead.
Before she left me, my old therapist loved to point out the boundaries of conversations. What is it, she would say, that you're not saying? I got good over our six years together at catching when I was doing it, but the awareness didn't stop me. Knowing that you are walking the outside boundary of a dangerous subject is not the same as being able to turn toward it and look it dead in the eye. An ongoing affair is something no one can look at, not truthfully. It's too hard to acknowledge our own failures as we are creating them. It is much easier to look back.
In that way, though, For Sylvia: An Honest Account does live up to its name. It is as much honesty as the writer herself has available to her. It is everything she knows and feels, even if it is not quite enough for the reader.
I've found it so hard to write lately. There is so much going wrong every day. The country is in a dire position and it feels like so few of us even care. It's hard to see what's right in front of us. I find myself talking about the past more and more, about mistakes I made then, about ways I could have fought harder even though there are of course more things I could be doing now. Our honesty is fallible, our self-awareness limited only to what we know we have done. What we are doing now, is simply walking around the outside of hard things, hoping to one day, be able to look at them straight on.
I don't know if Ackland ever did. This is the only account of her affair and it is barely one. I assume she and Sylvia talked about it because they were together for another two decades, but there are some things people never talk about. Maybe this was one of them.
You can buy For Sylvia: An Honest Account here